A Q&A with... Fledge
Fledge isn't your typical incubator. It's apparent when you look at their inaugural cohort. All seven startups have one goal -- to make the world a better place.
That's why Fledge calls itself a "conscious company" incubator. But what exactly does that mean?
I recently had the opportunity to ask Michael "Luni" Libes, Fledge's Founder and Managing Director, that question. I also wanted to know what else lies ahead for the Seattle-based incubator, after its first class of startups (or "Fledglings" as they call them) present at Demo Day on September 23rd.
For more on Fledge, or to reserve your spot for Demo Day, go to:
---
The Accelerator Gazette: Tell me about Fledge.
Michael "Luni" Libes: Fledge is a "conscious company" incubator/accelerator, which helps entrepreneurs turn their visions into realized, running companies.  We do this using a proven program from the tech community, inviting teams into the program in batches, for a limited period of time (8 weeks in the first program), providing advice and mentorship from dozens of volunteer mentors, providing a stipend of cash to pay for many of the initial startup costs ($7,000 in the first program), and in the end putting the companies up on stage in front of live audience to share their visions with the world.
AG: What does it mean to be a "conscious consumer"?
ML: 15%-20% of consumers think about their own health, the environment, their community, etc., as they make purchasing decisions.  These are so-called "conscious" consumers, and Fledge targets companies who bring products and services to these customers, which we in turn call "conscious" companies.
AG: Why focus on conscious companies?
ML: The world is full of big, important problems.  Conscious consumers care about these problems.  By creating products and solutions which meet the needs of conscious consumer, those problems are (at least in part) solved, all without relying on philanthropy or government to provide the ongoing funding.
For example, billions of people burn kerosene after sunset as their sole source of light.  These lamps fill homes with smoke, and in doing so, shorten people's lives.  With some palm-sized solar panels, a rechargeable battery, a few LEDs, wires, and circuit board, plus an empty water bottle that would otherwise be trash, these billions of people could have a solar powered light which not only provides more light, but which costs less than buying and burning the kerosene.  TayaSola, one of the first seven "fledglings" is bringing such a solution to market, starting in East Africa.  Better health.  Less fossil fuels.  Better light to help kids learn by.  Three major problems being solved.
We have six similar stories from the other fledglings, which makes me ask, "why would any entrepreneur not do a conscious company?"
AG: What is #SocEnt Weekend?
ML: Many people have ideas for conscious companies and social enterprises, but no means to turn those ideas into reality.  Many people work in medium and large companies, dream of working at an exciting startup, but don't know if they will like it.  Some people are already social entrepreneurs, but need additional help in taking their product into the market.  And some people simply want to be part of the community, using their experience to help others.
#SocEnt Weekend is a 50-hour weekend event to bring all these people together, with a goal of sharing ideas and creating plans for a handful or two of socially-conscious companies.  We ran this event for the first time in February 2012, and in 50 hours launched 13 companies, half of which were still operating a month later, and at least a few are still ongoing today.  Plus one team, Sharebox, had a second idea which they used to apply to and get into Fledge.
#SocEnt Weekend: Next 50 will be run October 5-7, 2012.  for details and tickets.
AG: The first group of Fledglings are preparing for Demo Day later this month. Can you tell us a little about them?
ML: The "fledglings" are a group of seven inspiring companies, who together have the potential impact to improve the lives of billions, to save millions of lives, and save hundreds of millions of trees… to help us reuse and share resources, to share ourselves and our time, to recreate a world where we know our neighbors, and to work together with our neighbors to create and fund the world we want to live in.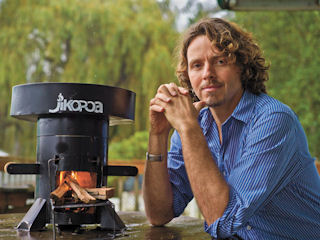 -- Clean burning cook stoves for people in developing nations, with 70% less fuel and 90% less smoke.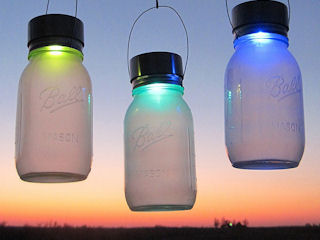 TayaSola (a.k.a. Learning Lights) -- Bringing kits, parts, and the matching education to build solar powered lanterns, cellphone chargers, and other energy products.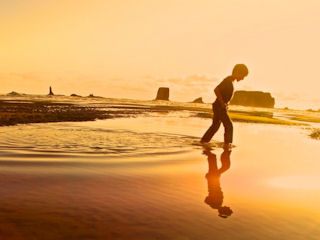 -- Powering the reuse revolution, with a curated, online and mobile database of reuse ideas and recycling tips.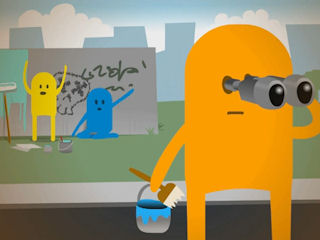 -- Volunteering made easy, building a community for a better world.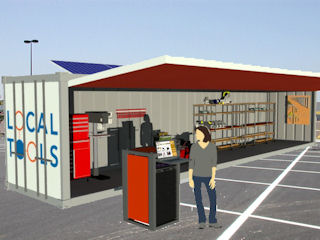 -- Making online renting as easy as buying.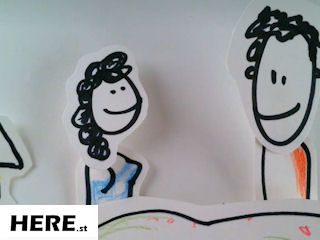 HERE -- Re-creating the world where you know your neighbors, and the happenings in your neighborhood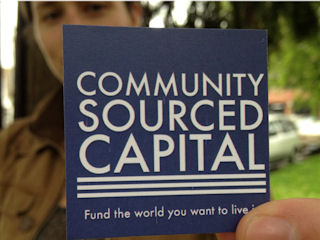 Community Sourced Capital -- Funding the world we want to live in, with micro-loans by the community for local community businesses
AG: What's in Fledge's future? What do you hope to accomplish in the next 5-10 years?
ML: Our goal is to repeat our incubation program for at least the next decade, helping hundreds of conscious companies make the difficult leap from idea to reality.  Plus in addition to our own program, we are partnered with Social Venture Partners Seattle to assist the winners of the Social Innovation Fast Pitch, a business plan competition for impactful, early-stage businesses.  We co-organize #SocEnt Weekend, to help people try out a weekend of entrepreneurship, test out ideas, and to grow the community.  And in-between all these events, we'll be holding workshops at HUB Seattle to teach the basic bits of entrepreneurship, all in an effort to increase the quality of ideas and chances of success to the most number of entrepreneurs as possible.